Edible oil and -fat Industry
SYNTEGON Technology Convectionery
Processing and packaging for confectionery: hard and chewy candy, jelly gum, candy bar.
Dairy processing and packaging.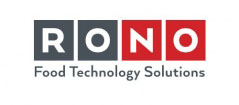 RONO Maschinenbau GmbH
RONO Machinenbau GmbH is now on the market as a worldwide supplier of process equipment for the food industry for the application of margarine and edible fats, wafer cream and bakery products, mayonnaise, ketchup and sauce, dairy products and more. The product portfolio includes high-pressure scraped surface heat exchangers, pin mixers, continuous emulsification systems, process controls, high-pressure piston pumps and batch systems.